Showable Art may earn a small commission when you click and buy something using links to merchants on this page. Learn more.
Have you made your travel plans for Art Basel Miami Beach yet? The show is held the first weekend in December. Here are some exclusive travel services to help you get to Miami efficiently.
Private Air
Skip the airport hassles by traveling via private jet. Go on your own schedule in ultra-comfort with no airport hassles. Get there. See the art. Do the deal. Get back home.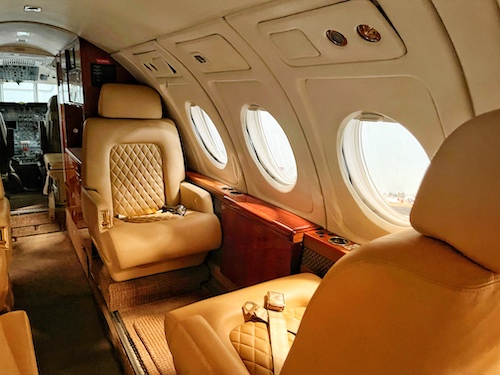 These private air companies are known for their world-class service, from luxury ground transportation to gourmet meals onboard. With each, a dedicated concierge will assist with your arrangements and ensure the trip is conducted as smoothly as possible.
Miami is well-served by general aviation airports. Check with your travel coordinator, or the airports directly, for airport operating hours. International arrivals need to be aware that Customs and Passport Control could have limited hours at the executive airports.
luxury YACHT
South Florida is a boating mecca. Arrive on a luxury yacht and you will fit right in. Fortunately, there are countless marinas in the Miami area providing yacht lovers an anchor near all the glamour of Art Basel Miami Beach. After the art show, you can set sail for the Florida Keys or the Virgin Islands to relax.

Worldwide Boat arranges yacht charters throughout the world, with South Florida being one of their markets.

Commercial Air
Most major airlines serve the Miami area from cities in the US as well as international cities. Search your favorite travel website for your desired itinerary and service class. Skyscanner, Kayak, and Expedia are all popular flight search websites.

The Miami area offers three full-service commercial airports, with convenient ground transportation options between them:
Priority Pass lounges are available at Miami International and Fort Lauderdale International.
Limo and Car services
Limousine services offer efficient, personalized service for airport transfers and general getting around.
Train
For a slow-travel experience where you can conduct business easily from your seat, Amtrak offers service from major cities along US East Coast. The overnight trip to Miami from a northeastern US city will take 24-36 hours. In contrast, trains from Chicago, Atlanta, New Orleans, and other points west will take 3-5 days to reach Miami.

Two Amtrak routes serve the Miami Amtrak Station: Silver Meteor and Silver Star. With fewer stops, the Silver Meteor takes less time than Silver Star, which has additional stops in North Carolina and goes to Tampa before heading south to Miami. You can review the services, fares, and schedules for each on the Amtrak website.
Regional Rail
Miami's Metrorail connects Miami International Airport to a range of destinations across the area. You can transfer to the Tri-Rail or Brightline to reach Fort Lauderdale, West Palm Beach, and other points north of Miami.
---