Showable Art may earn a small commission when you click and buy something using links to merchants on this page. Learn more.
For pen collectors and art collectors alike, the Art Deco pens from Lanier Pens are sure to get compliments. Lanier is a brand of pen specializing in hand-tooled writing instruments made of exotic woods. Jim Lanier started Lanier Pens in 2005 out of his home workshop. Since then, the business has grown to worldwide distribution with nearly 6000 orders per month. Even with that growth, the artisans at Lanier craft pen every pen from individually-selected pieces of exotic hardwoods. Each pen is therefore unique.
Lanier's Art Deco pen collection features Art Deco-style metal accents of black titanium and 22kt gold plate. The pens come in various exotic woods, each polished to high-gloss perfection. The nibs are made in Germany of gold and iridium, and a golden Swarovski crystal highlights the clip. The collection includes fountain and rollerball models.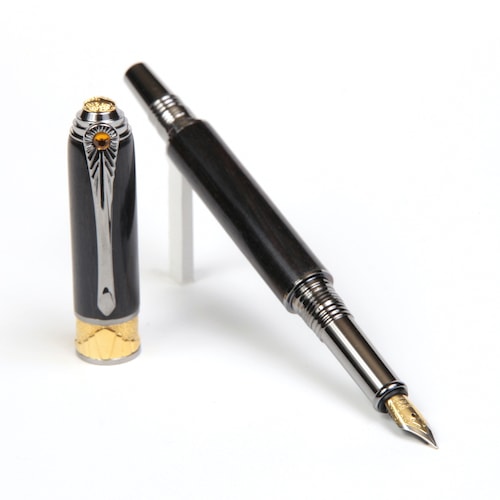 Fortunately for collectors, Lanier offers their pens in a price range that many buyers will find accessible. You can purchase the pens from the Lanier Pens website, where you will also find a great selection of inks and refills.
---