Showable Art may earn a small commission when you click and buy something using links to merchants on this page. Learn more.
The Batman pen from the Italian pen maker Montegrappa might cause you to be strong and write with a vengeance. Dark and brooding, this writing instrument evokes the strength steeped in the Batman myth. It is indeed a showable work of art.
The Batman is the brawniest pen Montegrappa has ever made. In fact, Bruce Wayne's muscular bat suit inspired the pen's silhouette. Batman's gauntlet, grapple gun, and chest plate provided the creative ideas for the metal detailing. Titanium construction and blackened brass features contribute to the pen's industrial, menacing look. A brass casting of the iconic bat wings logo is set at the bottom of the barrel. The logo is also engraved into the end cap's top, evoking the famous bat signal distress call.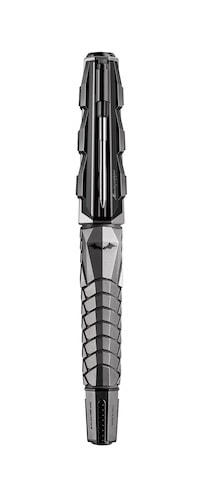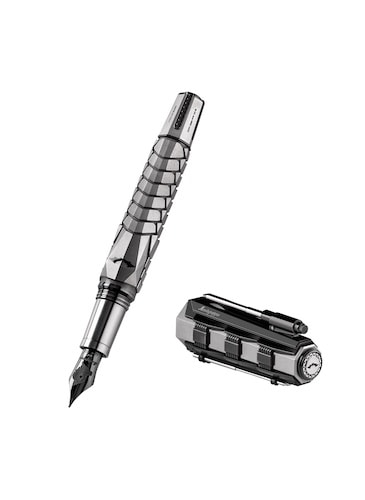 The Batman collectible pen by Montegrappa is available in editions of 330 rollerballs and 330 fountain pens. You can choose either a fine or medium tip rollerball; the fountain pen has a nib of 18kt gold. But why 330? Recall that March 30, 1939 was the print debut of the original Batman comic strip.
And also, as Batman said, "Good grammar is essential, Robin."
---