Showable Art may earn a small commission when you click and buy something using links to merchants on this page. Learn more.
The H. Moser & Cie Endeavour watch is the perfect luxury watch for a black-tie vernissage. The H. Moser Endeavour collection exhibits elegant, contemporary minimalism in a classic round watch. These ultra-luxury Swiss watches feature dials in eye-catching vibrant colors produced with the watchmaker's own fumé enameling technique. Fumé simply means smokey, referring to the dark, rich gradient color of the dial. The splash of color on your wrist will punctuate your sophisticated style.
ENDEAVOUR CENTER SECONDS
The Endeavour Centre Seconds Concept watch combines the classic elegance of a 3-hand watch with a perfectly balanced aesthetic. Each dial is unique. An intense hue and a striking texture provide a fresh look of artful sophistication. The watch features the famous fumé dial, a design that has become so much the watchmaker's signature look that the watches are recognizable as H. Moser & Cie, even without their logo.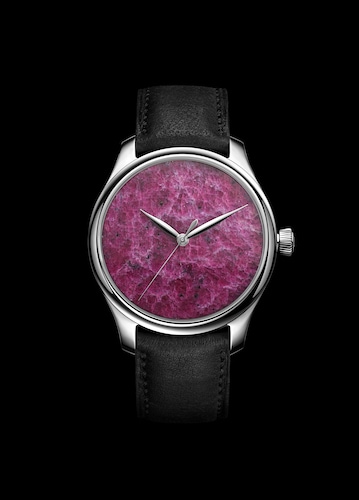 ENDEAVOUR PERPETUAL CALENDAR
The H. Moser & Cie Endeavour Perpetual Calendar watch is complexity made simple. Historically, setting perpetual calendars required strict adherence to exacting instructions, but H. Moser & Cie transformed a complication highly favored by discerning collectors into something a child could operate.
The Endeavour Perpetual Calendar, with its Funky Blue fumé dial, contributed to the brand's new aesthetic – a bold blend of the traditional and modern.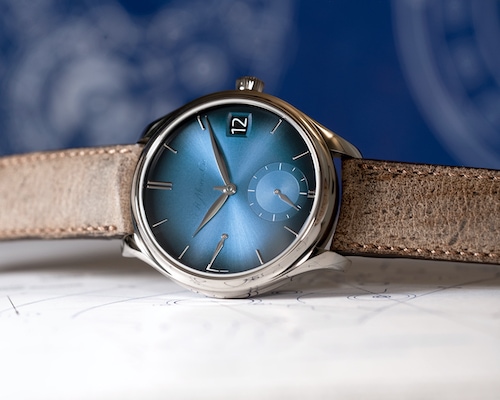 DISCOVER THE H. MOSER ENDEAVOUR WATCH
H. Moser & Cie might be a new brand for many collectors, as it doesn't employ the mass marketing channels used by other luxury watch brands. The watches are distributed through an exclusive retailer network. Nonetheless, find one and try it on, or just hold it in your hand; few other watches will compare in terms of understated elegance. It indeed is a perfect accent for your black-tie art events.
---