Showable Art may earn a small commission when you buy something through links to merchants on this page. As an Amazon Associate, Top Light Media LLC (the publisher of Showable Art) earns from qualifying purchases. Learn more.
Pleasure Pier, you say? The billboards along Interstate 45 for Galveston's Historic Pleasure Pier stirred my imagination to some very colorful expectations. Of course, those expectations were not met, as Pleasure Pier is a family amusement pier jutting into the Gulf of Mexico.

If your pleasure is whirling and spinning among neon light displays and the giddy laughter of youth, that's all here for you. Conversely, if you are more of an observer, you can do that too. I chose to be an observer noticing how the character of the pier changed throughout the day. In the daylight, it appears as a cluttered apparatus found at any other seaside resort destination. At night, though, the pier comes alive, and all the colors and energy consume the surrounding surf.
Artist's Notes
I photographed this project in raw format using a Nikon D800 dSLR mounted on a Manfrotto 3021BPRO tripod with a Manfrotto 468MGRC2 ball head and a Wimberly C-12 quick-release clamp. Adobe Lightroom served as the retouching and raw conversion tool.

The black and white treatment of the daytime shot adds some artsy glamour to an otherwise drab, low-contrast scene.
The Artist
Jeff Kauffman is an art photographer in Austin, Texas USA. His work has appeared worldwide in publications, art festivals, and commercial venues. Selected works are available for purchase from Jeff's online art store as well as these fine-art and image licensing outlets.
You can follow Jeff directly on Facebook, Instagram, and LinkedIn social media platforms.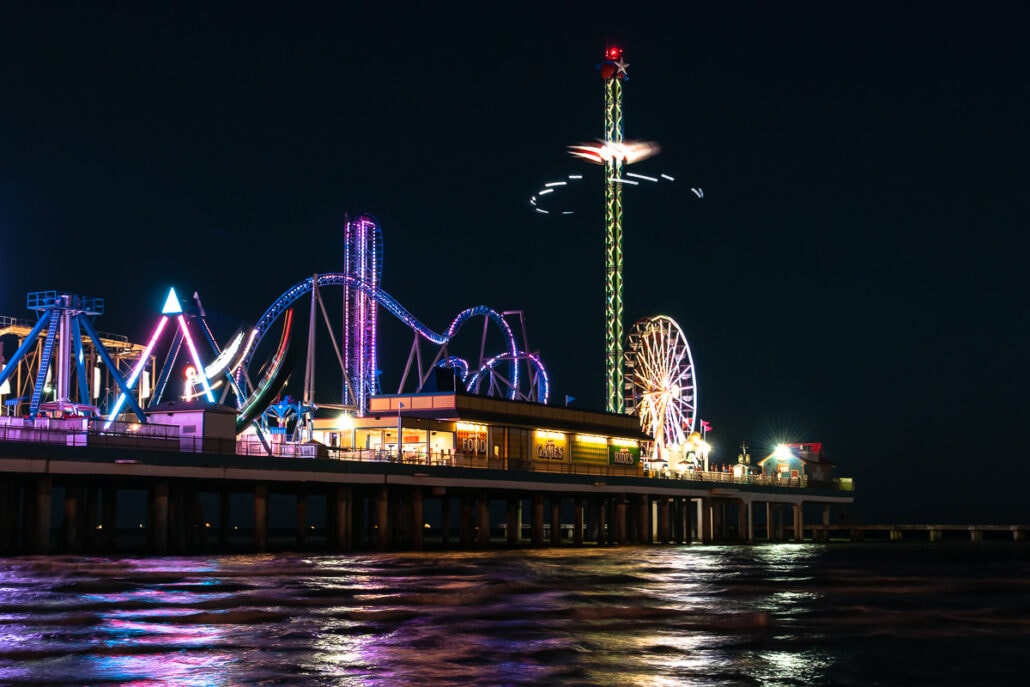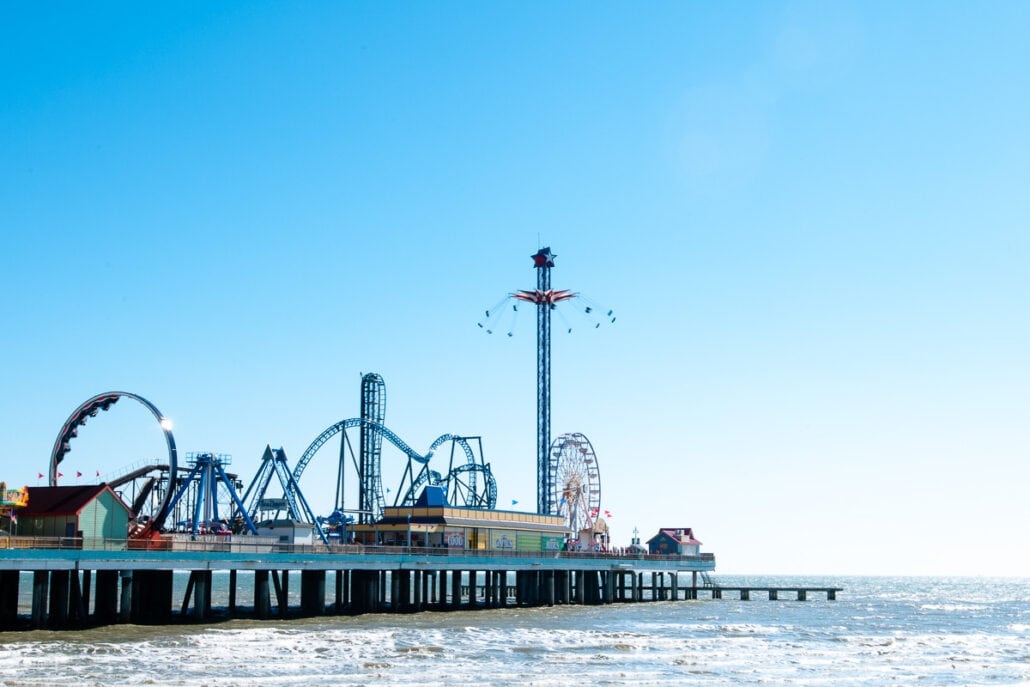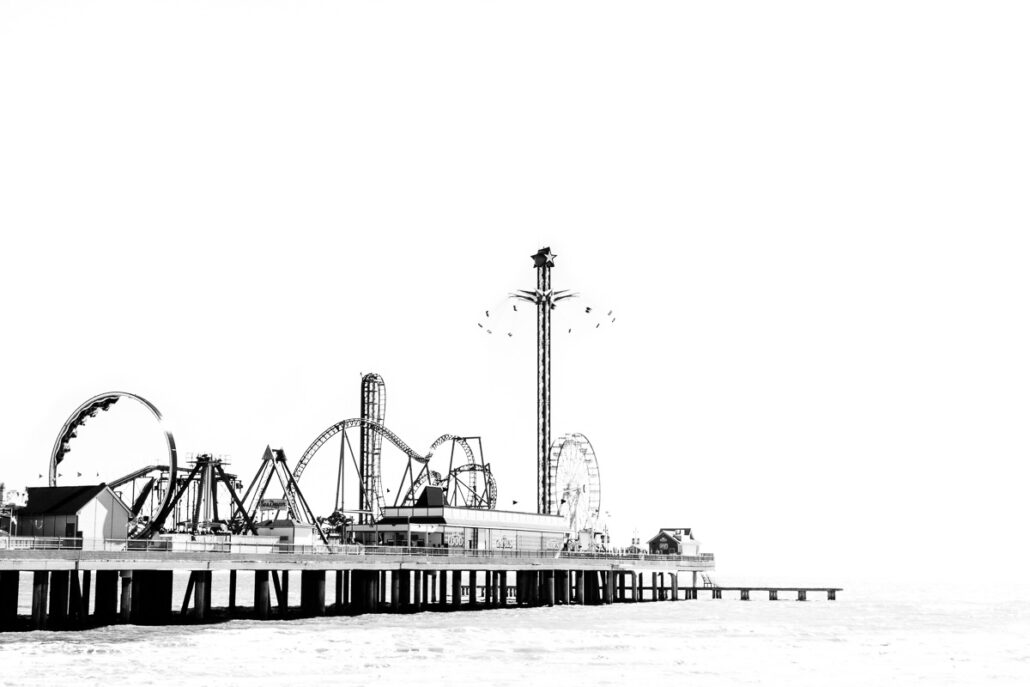 ---