Showable Art may earn a small commission when you click and buy something using links to merchants on this page. Learn more.
The worlds of luxury watches and fine art have long enjoyed a mutually beneficial relationship. Marketing studies suggest that buyers of fine art are also buyers of luxury watches, and vice versa. At any major art event worldwide, high-end watches will catch your eye as you socialize at exhibits, vernissages, and parties. Sure, the artwork is the main attraction, but the watches are part of the event's intrigue.
This article highlights a few watches that are sure to get noticed at your next fine art event. Rolex, Omega, TAG-Heuer, and Hublot are popular watch brands among high-flying art patrons. Mingling at an artist's reception, you might spot these watches on the wrists of tech tycoons, celebrities, and business moguls. Yes, it might be time for you to buy a new watch and join the show.
Rolex Luxury Watches
Rolex watches are the perfect accessory for browsing the galleries and visiting the yacht parties of Art Basel-Miami Beach. Whether it is the distinctive lightning bolt second hand and electric blue dial of the Milgauss, the fluted bezel and champaign dial of a classic DateJust, or an extremely rare Daytona, these Rolex watches are sure to make an impression.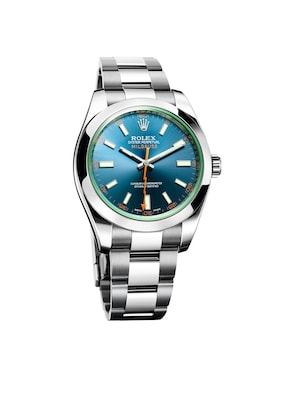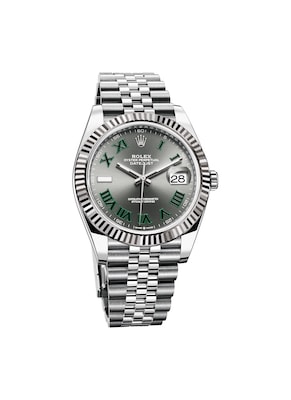 Omega Seamaster Diver 300M
The Omega Seamaster Diver 300M is a modern classic watch permanently associated with the swashbuckling James Bond character. As such, it has developed a nearly cult-like fan base. It has become known as the "James Bond Watch," having made appearances in numerous Bond movies. Omega Seamaster luxury watches are available in various styles.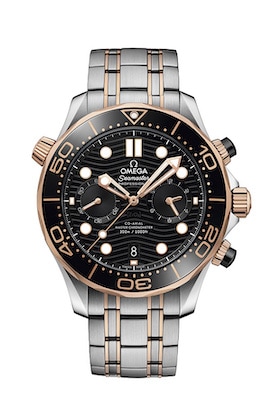 TAG Heuer Carrera
The TAG Heuer Carrera is a luxury watch that bridges the gap nicely between sport and dress. With hands that are designed to catch the light, the watch is indeed a showpiece. Rugged, comfortable, and accurate, the original Carrera was inspired by the grueling Pan-Americana auto races in Mexico. Over the years and a few design editions, it has evolved to be an elegant timepiece sure to spur conversation at your sales meeting or on a yacht at Art Basel Miami Beach.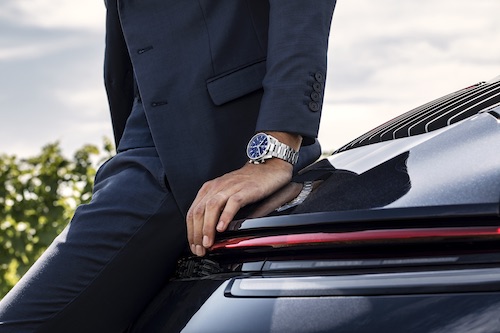 Hublot Classic Fusion Luxury Watches
The Hublot Classic Fusion watch also bridges the gap between a premium dress watch and a sports watch. Hublot is known for its imaginative use of materials and is one of the first brands to combine gold and rubber into a single watch design. The designs of the watch collection are all timeless, offering a selection of styles for formal affairs as well as sporty occasions.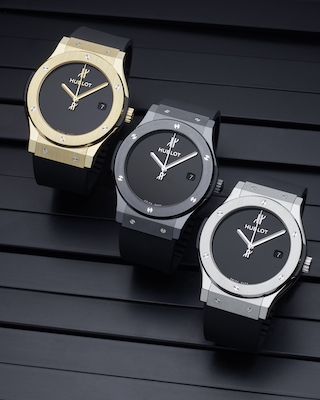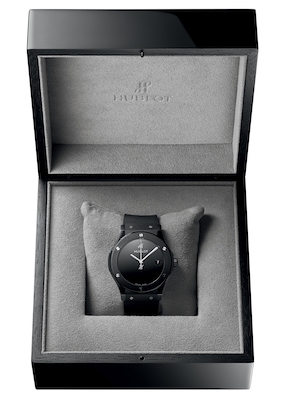 ---