Showable Art may earn a small commission when you click and buy something using links to merchants on this page. Learn more.
You are a big deal. You've negotiated the big art deal. Next, punctuate your success by using a big-deal pen to seal the deal. An Italian luxury pen by Montegrappa will confirm your discerning eye for artistry.
Celluloid and silver metal are Montegrappa's trademark raw materials. Because of celluloid's long and costly manufacturing process, only a few luxury brands use the material to produce pens. Further, celluloid pens have a luxurious look and feel that can't be achieved with conventional plastics. Artisans will sculpt the silver metal, adding exquisite detailing and balanced weight.
The zero pen
The Zero Collection, available from The Pen Shop, features the sleek black designs of the Zero Ultra Black fountain pen. Interestingly, the fine details of luxury watchmaking inspired Zero's understated design.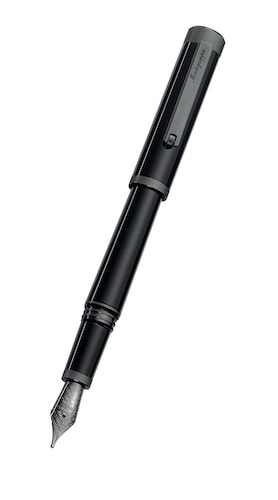 The famous "extra 1930" LUXURY pen
Some of Montegrappa's open edition production pens have achieved collector status. For example, the Extra 1930 has many enthusiastic collectors worldwide. Fans of the pen say it provides one of the best writing experiences available from a luxury pen. The Extra 1930 features celluloid in various rich color schemes. You can buy the Extra 1930 at The Pen Shop.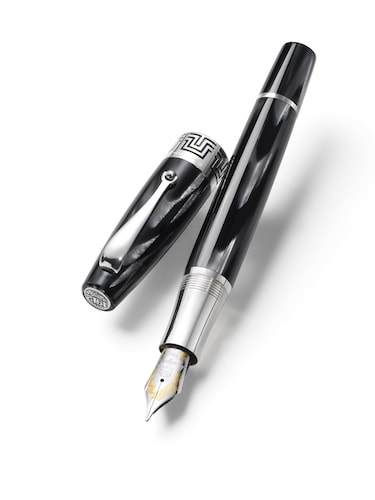 Limited Edition designs
Montegrappa Limited Edition designs sell for many thousands of dollars. These high-concept designs feature precious metals, jewels, and custom sculptures. They often honor significant figures in art and culture. The pens indeed make quite an impression. The Harry Potter Hogwarts L.E. and the Dante Alighieri Purgatorio are two of Montegrappa's many artistic limited editions. As you can see, the artistry is boundless.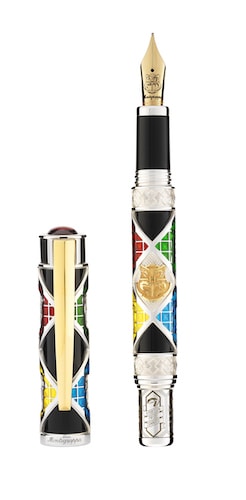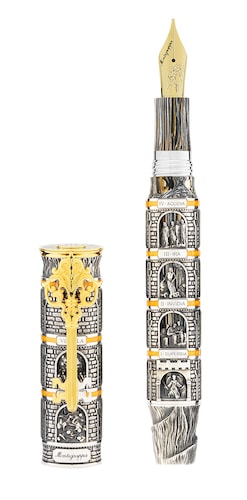 With a rich history dating to 1912, Montegrappa pens feature clean lines and styling. A finely-crafted Montegrappa pen is sure to impress.
---